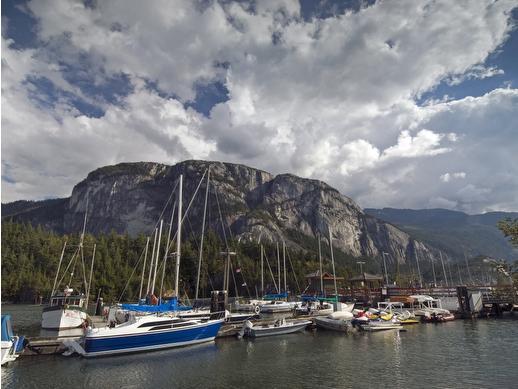 Moving day checklist: Tips for stress-free moving
Things To Do Before You Move:
Receiving the keys to your property (or giving the keys away if you sell) is a very exciting experience! To prepare for your move the following outlines services you may need to contact before completion: 

Insurance:
You will need to ensure you have insurance on your real estate purchase. As a condo / townhome owner you will need to obtain contents insurance.

Renovations also need to be insured to cover any improvements made to the property since the original build. If you are renting the property you should obtain liability insurance.
 
Locksmiths:  
Blackcomb Lock and Key - Tel: 604-892-2289
Garibaldi Lock & Safe - (604) 815-1077
 
Mail: 
If you are going to receive mail at your new property, you will need forward mail to your new address.
 
Municipal Taxes: 
Please ensure municipal hall has your correct mailing address so they know where to send your annual tax notice. Taxes are paid annually at the beginning of July.

Strata Fees:
Please contact your strata management company to let them know you are purchasing a property and make arrangements to pay your strata fees.

Utilities:
You should make arrangements for utilities by calling the companies directly and choosing the services that are right for your property.
At the Old House: Pack a moving day "survival kit"
Have a box or backpack with everything you'll need the day of the move, and the night and morning after, and bring it with you in the car or as checked luggage on the plane. Include items like toiletries, a change of clothes, sheets, towels, shampoo, soap, paper towels, coffee mugs and paper plates. Include important papers like insurance policies, birth certificates, etc. And don't forget a big blanket or sheet to sit on so you can have a "picnic" and not worry about dirty floors.
Set aside special boxes for your kids' important stuff, too.
Clothes, special toys and blankets, books, photos, toothbrushes and pyjamas – ensure they have easy access to everything they need to feel at home in their new space.
Colour code boxes
Assign each room in your new place a colour. (Red for the kitchen, blue for the master bedroom, etc.) Put a sticker of the appropriate colour on each box – and a corresponding sticker on the door of each room. It's a great way to avoid confusion, especially if movers can't tell which is "Max's room" and which is "Emily's room."
Assign boxes "load last"
Vital kitchen stuff, linens, kids' items and other things you'll need right away should be loaded last and unloaded first. Mark them clearly.

Get a sitter
Have someone you trust take care of kids and/or pets for the day. That way they won't get stressed out by the upheaval, and you won't have to worry about them getting underfoot.
Clear a path
Make sure there's a spot for the moving truck to park, and that there are no plants, boxes or furniture blocking doorways and walkways. Remove rugs, disconnect the spring from the screen door and prop open doors than swing shut.
Get rid of last-minute garbage
Ask your neighbours if you can use their containers to toss any remaining trash. Make sure any hazardous or flammable waste is disposed of properly.
Check the meters
Take note of your utility meter readings so you don't end up paying for someone else's use.
Do a final check
Do one last walk-through to make sure you haven't missed anything. Don't forget closets, cupboards and crawl spaces.
Turn the furnace/AC off
Turn off all the lights, shut all the windows and lock the doors.
Hand over the keys
Make arrangements for a final walk though with your realtor and hand over the keys. 
Unload the "load last/unload first" boxes
Make sure they can be easily accessed once they're inside.
Supervise the rest of the unloading
See that the right boxes are going to the right rooms.
Set up beds first
Before unpacking or setting up anything else, ensure everyone has a comfortable place to sleep.
Kitchen essentials next
After sleep comes food. Pull out the coffee maker, the toaster and maybe a frying pan for scrambled eggs so you can have breakfast in the AM.
Enjoy your new home!
Open up some bubbles and celebrate being in your new home!